Join us for an evening with Pulitzer Prize Winning 
Author Elizabeth Strout
Tuesday, April 8th at 7:00 p.m.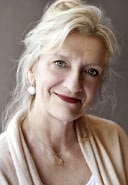 Elizabeth Strout will discuss her writing process, winning the Pulitzer and her newest novel, The Burgess Boys 
Elizabeth Strout is the author of the New York Times bestseller Olive Kitteridge, for which she was awarded the Pulitzer Prize; the national bestseller Abide with Me; and Amy and Isabelle, winner of the Los Angeles Times Art Seidenbaum Award and the Chicago TribuneHeartland Prize. She has also been a finalist for the PEN/Faulkner Award and the Orange Prize in London. She lives in Maine and New York City.
Event date:
Tuesday, April 8, 2014 - 7:00pm

$17.00
ISBN: 9780812979510
Availability: Usually Ships in 1-5 Days
Published: Random House Trade Paperbacks - April 8th, 2014
Overview

NEW YORK TIMES BESTSELLER • Includes Elizabeth Strout's never-before-published essay about the origins of The Burgess Boys

Elizabeth Strout "animates the ordinary with an astonishing force," wrote The New Yorker on the publication of her Pulitzer Prize–winning Olive Kitteridge. The San Francisco Chronicle praised Strout's "magnificent gift for humanizing characters." Now the acclaimed author returns with a stunning novel as powerful and moving as any work in contemporary literature.

Haunted by the freak accident that killed their father when they were children, Jim and Bob Burgess escaped from their Maine hometown of Shirley Falls for New York City as soon as they possibly could. Jim, a sleek, successful corporate lawyer, has belittled his bighearted brother their whole lives, and Bob, a Legal Aid attorney who idolizes Jim, has always taken it in stride. But their long-standing dynamic is upended when their sister, Susan—the Burgess sibling who stayed behind—urgently calls them home. Her lonely teenage son, Zach, has gotten himself into a world of trouble, and Susan desperately needs their help. And so the Burgess brothers return to the landscape of their childhood, where the long-buried tensions that have shaped and shadowed their relationship begin to surface in unexpected ways that will change them forever.

With a rare combination of brilliant storytelling, exquisite prose, and remarkable insight into character, Elizabeth Strout has brought to life two deeply human protagonists whose struggles and triumphs will resonate with readers long after they turn the final page. Tender, tough-minded, loving, and deeply illuminating about the ties that bind us to family and home, The Burgess Boys is Elizabeth Strout's newest and perhaps most astonishing work of literary art.

Look for special features inside. Join the Random House Reader's Circle for author chats and more.

"Strout's prose propels the story forward with moments of startlingly poetic clarity."—The New Yorker
 
"Elizabeth Strout's first two books, Abide with Me and Amy and Isabelle, were highly thought of, and her third, Olive Kitteridge, won the Pulitzer Prize in fiction. But The Burgess Boys, her most recent novel, is her best yet."—The Boston Globe
 
"Strout's greatest gift as a writer, outside a diamond-sharp precision that packs 320 fast-paced pages full of insight, is her ability to let the reader in on all the rancor of her characters without making any of them truly detestable. . . . Strout creates a portrait of an American community in turmoil that's as ambitious as Philip Roth's American Pastoral but more intimate in tone."—Time
---